Salsaland.de
INTERVIEW MIT QUARTER STREET
1. Tell us something about Quarter Street. Who are you, and how would you describe Quarter Street's identity as a band??
HQuarter Street started when me (Luis) and Cris got together and decided we needed to play salsa again. We had been busy working on Hip Hop stuff for a long time and just wanted to get back to playing Salsa Dura. We love that old school Salsa sound. 

2. What country are you from originally?
We come from all over the place, there are guys from Chile, Colombia, Cuba, Uruguay and Australia, This is what Melbourne is about.
3. Since when do you play music together, and how did you meet?
Some of us have been playing together in different projects for 10yrs. We all play around the Melbourne scene in a bunch of different stuff. We are all friends from around the traps. 

4. What are your impressions of Germany, in general but also regarding salsa?
I have actually met a bunch of Germans here who tell me that they love latin music, sounds like there is a big scene over and I would love to check it out. And the women are incredible 

5. What – and when – was your first contact with salsa music?
Being Latinos it's something that has always been around you know, at parties and with friends, we always get together and jam. 

6. What role does salsa play in your life?
I actually listen to it all day. That or Hip Hop. I must drive the neighbours nuts. 

7. What was your most wonderful experience as a band?
The album launch was a great experience, there were so many people there to check out the music. There wasn't room really left for the big dance moves, that was great fun. We partied that night. 

8. Which salsa style(s) do you prefer and why?
I love that Old School New York shit, it just seems to hit harder, all that old Fania stuff. Just the stuff coming out in the 60s and 70s is definitely my favourite. 

9. What is your advice for salsa beginners?
Just get into it, go check out as much live music as you can, it's good for you. 

10. How would you advertise salsa to someone who doesn't know anything about it?
It's just good music, it can get intense because there's lots of percussion drive, heavy horns. Its feel good, it's music that makes you wanna dance and party.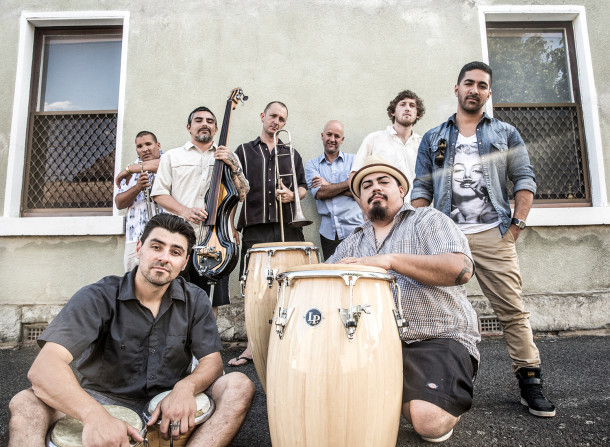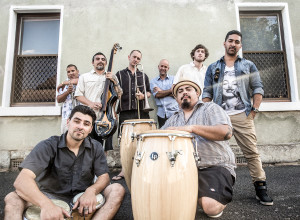 11. Do you share a common taste in music as a band? If so, what is your favorite salsa song or performer?
There's way too many to say just one: Ray Barretto, Orq Narvaez, Eddie Palmieri, Tipica 73 Adalbert Santiago, we could be here all day.
12. What kind of music do you guys listen to besides salsa?
Funk and Hip Hop, I also grew up playing a lot of Andean music. But I think Hip Hop more than other stuff. But we are into heaps of different things; Tango, Jazz, Afro Beat, Soul, good music is just good music. 

13. Do you have a common motto or favorite citation?
Salsa time!
14. What are Quarter Street's plans for the next year?
We are getting ready for some festivals around Australia, we're also writing some new music and hopefully getting back into the studio soon to record the next album. 

15. How can fans best contact you?
Go the facebook page
or our website